Double click here to add text.

395 Knox Court     

Denver, CO  80219

Phone 303-455-5130    Fax 303-934-4262

www.deliverancetabernacle.org

_________________

A Sanctuary of Hope and Peace

Ministers David & Peggy Sanchez,

Directors

Celia Benavidez,

Asst. Director

Support the Ministry

Journey to Recovery Ministry

Deliverance Tabernacle is fully recognized by the I.R.S. as a 501(c)(3) Non-profit organization. You will receive a tax 

receipt for your contribution by January 31 each year. 

Monies designated for the "Journey to Recovery Program" 

will be kept in a separate fund and used solely for the ministry.

You can provide support in any of the following ways:

Provide Workbook and Life Recovery Bible for a   participant ($50.00)

Donate to the Seeds of Hope Youth Program

Provide snack for the group

Monthly pledge (Major Credit                                       Cards accepted) 

One time gift (Click on the                                           donate button)

For more information contact the church

office or a Journey to Recovery 

staff member.​

Curriculum and Program Format

The twelve step programs were adopted by AAA and found to be a powerful program format to help those struggling with addictions and ​trauma.

Each participant will need their own copy of the workbook.

Journey to Recovery

A ministry of Deliverance Tabernacle

Our Mission...

Our mission is to inspire spiritual breakthrough that will bring lasting change in the lives of people who suffer from addictions and trauma. We will minister comfort and strength through a Bible based twelve step program.

Our Vision...

Our vision is to empower people and put the love of God into action by offering hope, healing, and restoration through a comprehensive Recovery Program that is free to the community. It is our desire to see lives permanently changed and transformed by the power of Jesus Christ.​

The Support Group will meet

Thursday Evening

6:30 pm

Deliverance Tabernacle

395 Knox Ct (corner 4th & Knox)

Denver, CO 80219

A light snack will be provided

Contact Information

  David Sanchez        303-910-1217

  Peggy Sanchez        720-480-8694

  Celia Benavidez        720-320-5995

  Church Office            303-455-5130

The Twelve Steps

A SPIRITUAL JOURNEY

Workbook

Life Recovery Bible

Filled with support,

direction, and 

encouragement for those struggling with addictions) and real life trauma

The Life Recover Bible is the #1-selling recovery Bible, based on the 12-step recovery model. It was created by two leading recovery experts, David Stoop, Ph.D., and Stephen Arterburn, M.Ed., to lead readers to the source of true healing--God Himself. Every participant needs a copy of this Bible. It is an essential tool in the program. 

Journey to Recovery Ministry Team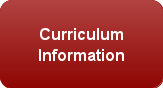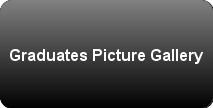 After the first season of Recovery classes, the Journey to Recovery Ministry Team realized we needed to offer a recovery group for youth. We see the devastation of addictions and trauma in the lives of adults. However, many times it is hidden in our youth because they don't know how to vocalize their pain. Unfortunately, they begin to believe this is "life." 

They lose hope, get depressed, and they themselves may become addicted, traumatized -- or worse...suicidal.

It is the goal of the Seeds of Hope Youth Program to arrest the pain and give these young people back their childhood.


This is a free program for youth from 7 - 17

We provide a snack for each group session.

All supplies are provided.

Bring your bible.

If you would like to donate to Journey to Recovery

Pastor Charles Aragon,

Counselor/Youth Program Lead



Service Times

Sunday 11:00 AM

Wednesday PM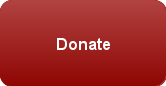 Journey to Recovery

Seeds of Hope Youth Program

Addiction * Trauma

Grief * Loss

Lessons in the group sessions include:

Acknowledging problems and recognizing brokenness

Self Examination​ (Both the good and bad roots of our personality)

​Confession and repentance

Forgiveness, making amends

Purify your mind (Video games, music, TV)