395 Knox Court     

Denver, CO  80219

Phone 303-455-5130    Fax 303-934-4262

www.deliverancetabernacle.org

_________________

A Sanctuary of Hope and Peace

This page was last updated: May 30, 2018
Dr. Gail Bailey, 

Senior Pastor

Double click here to add text.

EXPLOSIVE SPIRITUAL VISION 

Double click here to add text.




Outreach Ministry

The Church Body serves as the arms and legs of Christ's continuing ministry on earth. We are commanded to reach out to those who are lost, suffering, bound, and hurting.

Through these ministries you can fulfill your call to serve and minister to others. Ministers David and Peggy Sanchez invites you to participate and volunteer to serve in these powerful ministries. 

Volunteers to the ministry will receive training.

OR

Just come and enjoy the 

Fellowship or New Believer's classes.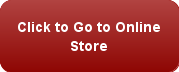 Double click here to add text.

Committed to hosting quality Christian Books. You can buy with confidence when you see BaiLily

  The Drama Cycle             Vessel of Honor                Halloween              Kinsman Redeemer      

Scripture Key Bible Studies

Dynamics of Christian Growth Series

Biblical Principles of

Good and Evil

Due to be released in 2019

Pastors Rick & Yvonne Armijo

Family Life Pastors

Logos to Rhema         Curse Breaker

Wisdom Keys

Sermon Series by Dr. Gail Bailey 

Elder Paul Aragon, Director

Last two weeks of the month on Tuesday and Thursday 3:00 - 6:00 pm

Pastoral Care Team

Dr. Gail Bailey and the Senior Ministry Team of Deliverance Tabernacle provides care to the congregation and home bound visitation and support.

​Ministry of Hospitality

Elder Paul Aragon, Director

Ushers, Greeters, Parking Lot Attendants, altar and offering ushers

Ministry of the Altar

Elder Ida DeHerrera

Altar Ministry and Deliverance Team Ministry

​Armorbearer Team

Provides support to the pastors.

Broken Lambs Benevolence Ministry

Pastor Yvonne Armijo

Gilliam Youth Facility and Jail Ministries

Pastor Charles Aragon

Dr. Gail Bailey and the Ministry Team of 

Deliverance Tabernacle welcomes you!

​Deliverance Tabernacle is a Spirit-filled church that is on fire with God's love and power. Our Ministry Team is excited to serve the community and be a blessing to you. 

Dr. Gail Bailey provides strong leadership and training that promotes spiritual growth and development. 

Our church has three branches of ministry to serve you:

Family Life Christian Education Ministry, Outreach Ministries, and Pastoral Care Teams work together to provide a power-packed ministry experience in every service.

Double click here to add text.

Double click here to add text.

Dr. Gail Bailey, Senior Pastor 

provides leadership and oversight to the Pastoral Care Ministries

Ministers David & Peggy Sanchez

Family Life

Christian Education Ministry

Jesus told His followers to make disciples in all nations. Deliverance Tabernacle believes that training from cradle roll 

through Senior years is essential for the success of both the individual and the church.

We provide Bible Clubs, Youth Groups and classes for every age group on Wednesday night at 6:00 pm. 

Sunday morning is also filled with learning opportunities for the SONseekers Children's Ministry 

(through 10 years old) and nursery. 

As Announced: New Believer's Classes for Baptism

You are invited to bring your children and enjoy the teaching and activities of Family Life.

Pastoral Care Ministry

Pastoral Care is the heart of the church. We want to make sure you are cared for, from the moment you step out of your car and come into the church. 

Our pastoral care teams are here to prayer for you and support you in every situation you face in life. Jesus said, "If a man has a hundred sheep,and one of them goes astray, does he not leave the ninety-nine and to to the mountains to seek the one that is straying? And if he should find it, assuredly, I say to you, he rejoices more over that sheep than over the ninety-nine that did not go astray" )Matthew 18:12-13) 

When you face family and life crisis you need a brother or sister to lift you up and pray for you. That is the goal of this team.


DELIVERANCE TABERNACLE

Ministries - Programs - Services

PORTIONS OF THIS PAGE ARE STILL UNDER CONSTRUCTION