Equipping the Five-Fold Ministry

3939 W. Florida Ave.

Denver, CO  80219

Phone 303-455-5130    Fax 303-934-4262

www.deliverancetabernacle.org

_________________

A Sanctuary of Hope and Peace

This page was last updated: July 6, 2022
Dr. Gail Bailey 

Senior Pastor

EXPLOSIVE SPIRITUAL VISION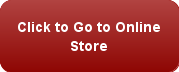 Double click here to add text.

  The Drama Cycle             Vessel of Honor                Halloween              Kinsman Redeemer      

Scripture Key Bible Studies

Dynamics of Christian Growth Series

Logos to Rhema         Curse Breaker

Dr. Gail Bailey and 

the Ministry Team of 

Deliverance Tabernacle 

welcomes you!

​Deliverance Tabernacle is a Spirit-filled church that is on fire with God's love and power. Our Ministry Team is excited to serve the community and be a blessing to you. 

Dr. Gail Bailey provides strong leadership and training that promotes spiritual growth and development. 

Our church has three branches of ministry to serve you:

Family Life Christian Education Ministry, Outreach Ministries, and Pastoral Care Teams work together to provide a power-packed ministry experience in every service.

Double click here to add text.

Double click here to add text.


DELIVERANCE TABERNACLE

Ministries - Programs - Services



Service Times

  Sunday 11:00 AM                                                                 
Facebook Live
  Wednesday 6:00 PM                                                            
YouTube
  Friday Night Prayer 7:00 PM

New Believer's Series

A year of weekly Bible studies for new believers

    Christianity 101        Man a Living Soul           New Creation                 Foundations                    Roots                            Growth

          After the Altar                        Body ~ Soul ~ Spirit                                                               Building a Spiritual Foundation         Grounded in Christ                       Growing in Christ

From the Pulpit Series

Sermons preached by Dr. Gail Bailey.

Includes Sermon and Study Notes

      Life of Joseph                          Ezekiel's                              The Perils of                            The                              The Life of Job                   The Life of Job                                 Matrix 

         Shadow                                 Wheel                                         of                                 Threshing                             Building                           The Hedge                              of Promise

     of the Christ                                                                         Pornography                          Floor                                the Hedge                  Overcoming Adversity             Birthing the Vision

Equipping the Church Series

Preparing God's People to Serve

         Deliverance                     Ministry of the Altar                      Armorbearer                         Equipping Ministry                   Minister of Music                        Healing                        Christian Leadership                    Program Director

                                                                                                                                          Deacon, Elder, Hospitality, & Evangelism

Salvation                             Holy Spirit                         Baptism of Fire                Spiritual Maturity