_________________________________________________________________________________________________________________________________

Teen Parenting

Jessica Ibarra, Director

2nd & Fourth Tuesday of every month at 6:00 PM

EVERY MONTH AT 

DELIVERANCE TABERNACLE

Feature for the month

Harfest Festival

"HAY IN THE HOOD" HAYRIDE

Tuesday 

September 2, 2009 

at 6:00 PM

First Tuesday of every month

Ministry Team Meeting

Directed by Pastor Gail Bailey

First Tuesday of every month at 6:00 PM

Upcoming Events

Deliverance Tabernacle

Ministry Team Meeting

Directed by Pastor Gail Bailey

First Tuesday of the month at 6:00 PM

Mandatory for all Ministers

Corporate Fasting & Prayer   -  15th of every month

Regular Service Times

Sunday Morning Praise & Worship at 11:00 AM

Wednesday Nights at 6:00 PM

Nursery



- Young Adult Bible Study - Bible Clubs


 Adult Bible Study - 

New Believers Class - Teen Youth Group

- Tween Class
Everyone is WELCOME!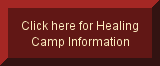 FOR MORE INFORMATION CALL

303-455-5130

Delano Food Bank Ministry and 

Kingdom Warriors Evangelism

are teaming up in 2017 for an 

AWESOME

Evangelism Outreach

Every Week our Evangelism Team goes into the community to share the good news of Jesus Christ. One Saturday a month they focus on the homeless--taking Blessing Bags, coats, and other essentials. If you would like to join this awesome team, meet us at the church at 10:30 on Saturday morning for prayer.  After prayer we go to the community.

Monthly distribution to the homeless.

Food boxes to families and individuals

3939 W. Florida Ave.

Denver, CO  80219

Phone 303-455-5130    Fax 303-934-4262

www.deliverancetabernacle.org

_________________

A Sanctuary of Hope and Peace

Service Times

Sunday 11:00 AM

Wednesday 6:00 PM